Newsletter – Q4 2022
13.01.23
Hello again from all at Rodgers Leask and happy new year. Welcome back to our quarterly newsletter – the best place to hear about some of the things keeping us busy during October, November and December.
Don't forget, we're also interested to hear what has been keeping you busy and if we can support you. To get in touch with one of our team, make sure to email us using rlladmin@rodgersleask.co.uk or call on 01332 285000.
To be the first to hear more news as it happens, do follow us on LinkedIn too: https://www.linkedin.com/company/rodgers-leask-ltd/
Behind the scenes
In the East Midlands, we're proud to have completed a successful first year in Nottingham after opening a base in the city's Lace Market and experiencing rapid growth.
Having trebled our headcount, built relationships with the local universities, and contributed to projects in the city centre and surrounding areas, it's safe to say our first year in Nottingham has been a successful one.
Associate director and Nottingham office lead Peter Sparham said: "It's been a terrific year since taking residence in Nottingham and we're very pleased with not only the work we have been doing but the relationships we have been building in the process."
Read more from the team here: https://bit.ly/3HgiOqW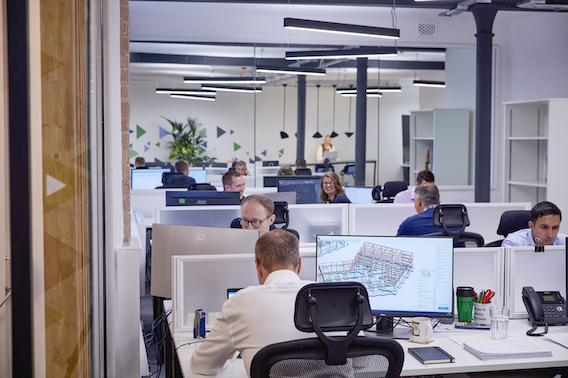 The festivities were embraced at Rodgers Leask and on 8 December many of our staff donned their best holiday season outfits for Christmas Jumper Day 2022.
Which one is your favourite from this selection?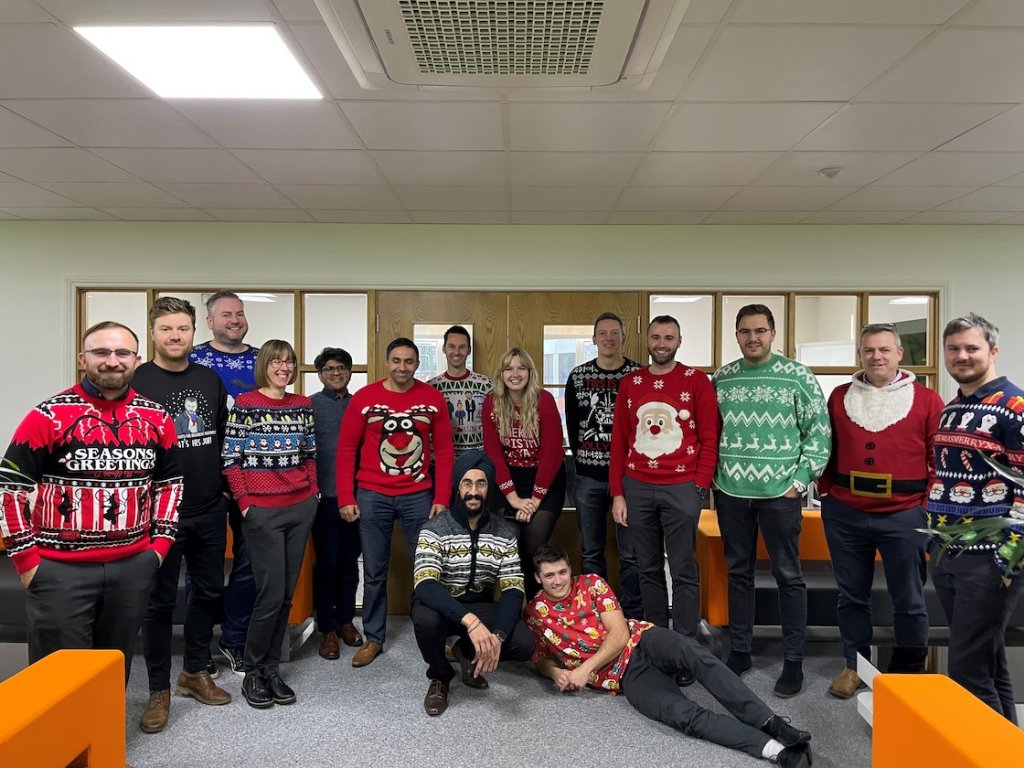 Industry insights
Our head of transport planning, Matt Harrison, believes that developers, local highway authorities and consultants should be working more closely to ensure that fully integrated sustainable transport planning is made a reality.
Matt was in conversation with New Civil Engineer in December, covering the National Planning Policy Framework's flaws, the role of a travel plan and travel plan coordinator in developments and changes in societal travel trends that impact strategies.
Read the full article online here: https://bit.ly/3iQcpsp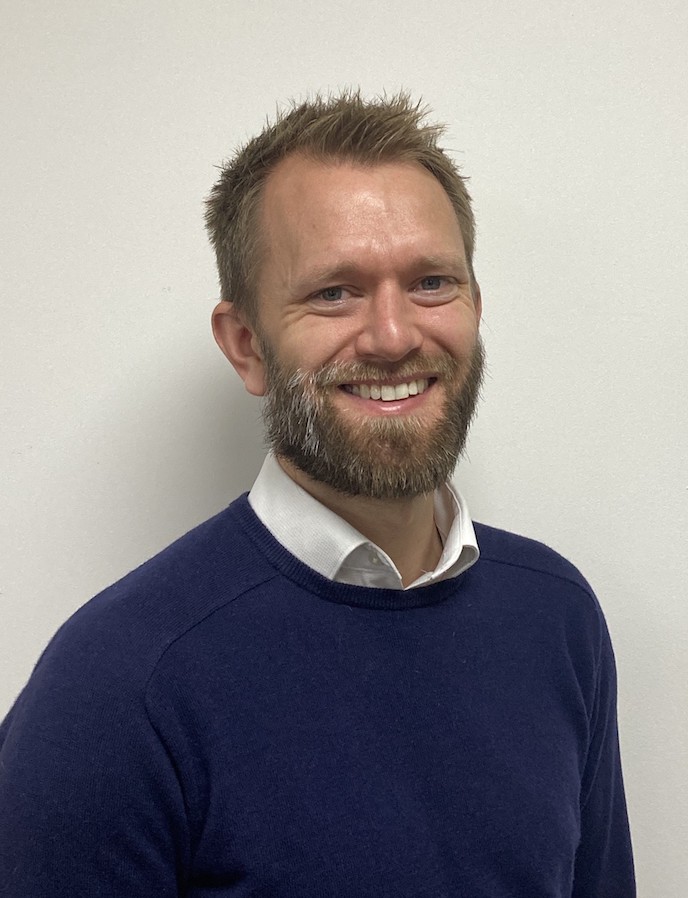 Who doesn't love it when a good plan comes together? Local planning authorities certainly do and we are pleased to keep helping clients on the journey to approval.
In Leeds, our civil and geo-environmental teams have been busy behind the scenes with the rest of the design team providing input for the Middle Quadrant's reserved matters application on behalf of our client Taylor Wimpey plc – the latest phase of a major development including 300 new homes.
In Derbyshire, a planning application has been submitted for the proposed new visitor centre attraction at The National Stone Centre, which has been labelled as a 'centre of excellence' promising to be a fantastic museum and educational facility for both students and members of the general public. Working closely with The Institute of Quarrying and Babenko Associates, we prepared a transport statement, travel plan and flood risk assessment to support the application.
In Leicestershire, the reserved matters planning application has been submitted for the proposed new local centre and 66-bed care home within the New Lubbesthorpe development. Providing transport planning, civil engineering and geo-environmental consultancy, the project team has received our full range of expertise and we hope for a positive decision for the exciting mixed-use scheme.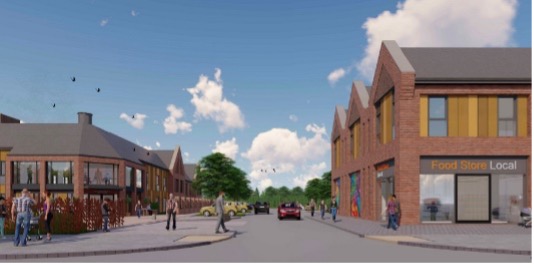 Adding to our growing travel plan co-ordinator portfolio, we are proud to have been commissioned by Countryside Partnerships to act as its lead travel plan co-ordinator at the Dracan Village development at Drakelow Park, Burton-on-Trent.
Commenting on the 2,000 dwelling role, senior transport planner Jack Lindsay said: "We cannot wait to work closely with Countryside Partnerships and all stakeholders, including residents, to develop a sustainable urban development scheme over the next 12 years."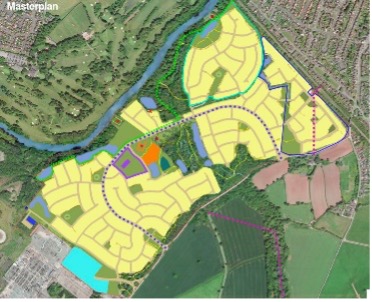 In the community
We love investing time in opening up our industry to the next generation of talent. On the doorstep of all our offices we're fortunate to have leading higher education institutions, so we make sure to maintain regular engagement with students.
It's not just higher education students. A trip to Parkside Community School with other members of the Chesterfield Property and Construction Group allowed us to deliver a careers workshop to pupils thinking about the construction industry and built environment. In recent months we've attended careers fairs at the University of Birmingham, University of Nottingham and University of Derby. Read more here: https://bit.ly/3SYmWyb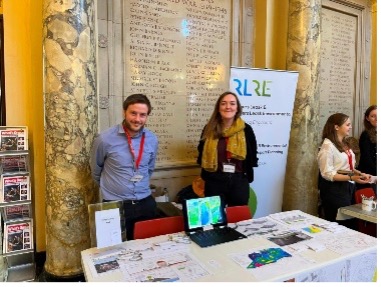 Colleagues from our Longbridge office took part in the St Modwen Charity Run 2022 for LandAid – supporting the charity's vision to end youth homelessness in the UK. Well done to Howel Morris, Joana Ramos, Bradley Curtis and Martin Ball for taking part! To read more about the event and our involvement, head over to our website: https://bit.ly/3ei7ApQ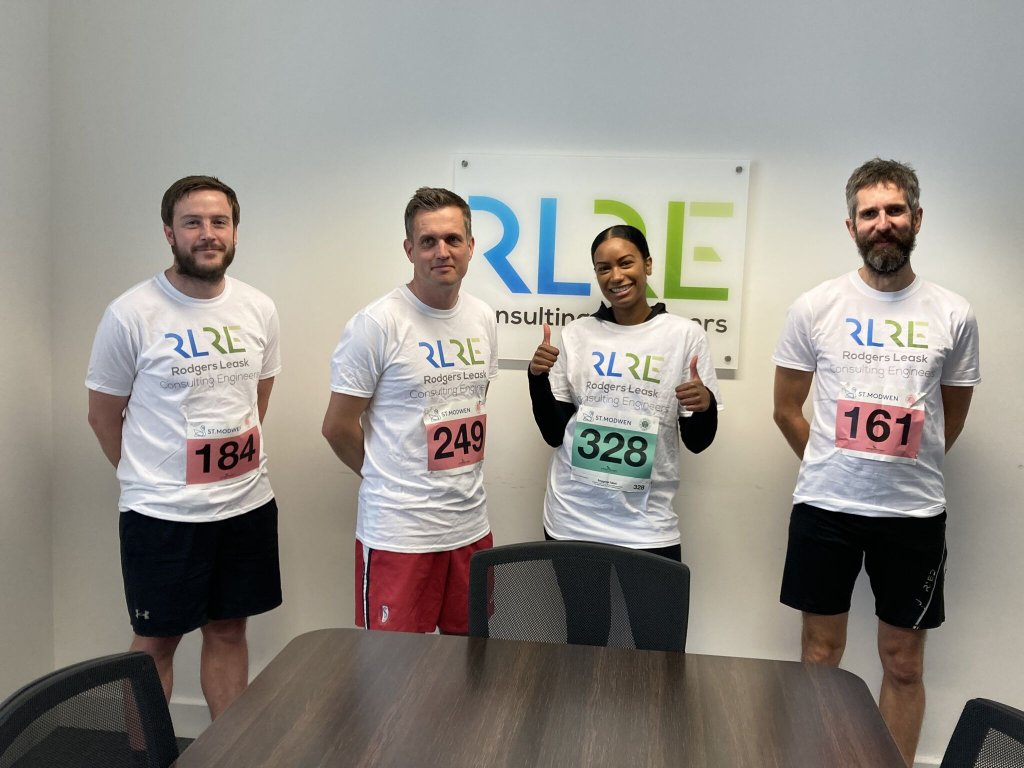 We're pleased to announce that following a staff poll we will be supporting Mind and Macmillan Cancer Support in 2023 – with all money raised being split equally between the two charities. Respectively, their work involves offering information and advice to people with mental health problems, and providing specialist health care, information and financial support to those affected by cancer.