Longbridge Charity Fundraising
10.10.22
Last week, colleagues from our Longbridge office took part in the St Modwen Charity Run for LandAid.
LandAid's vision is to end youth homelessness in the UK.
Money raised through sponsorship for the St Modwen Charity Run will be used to support local LandAid partner charity St Basils to help fund the development of the Live And Work Village – Phase 2, in Birmingham.
Along with Rodgers Leask providing corporate sponsorship of the entertainment area for the event, our colleagues Howel Morris, Joana Ramos, Bradley Curtis and Martin Ball all took part in the run.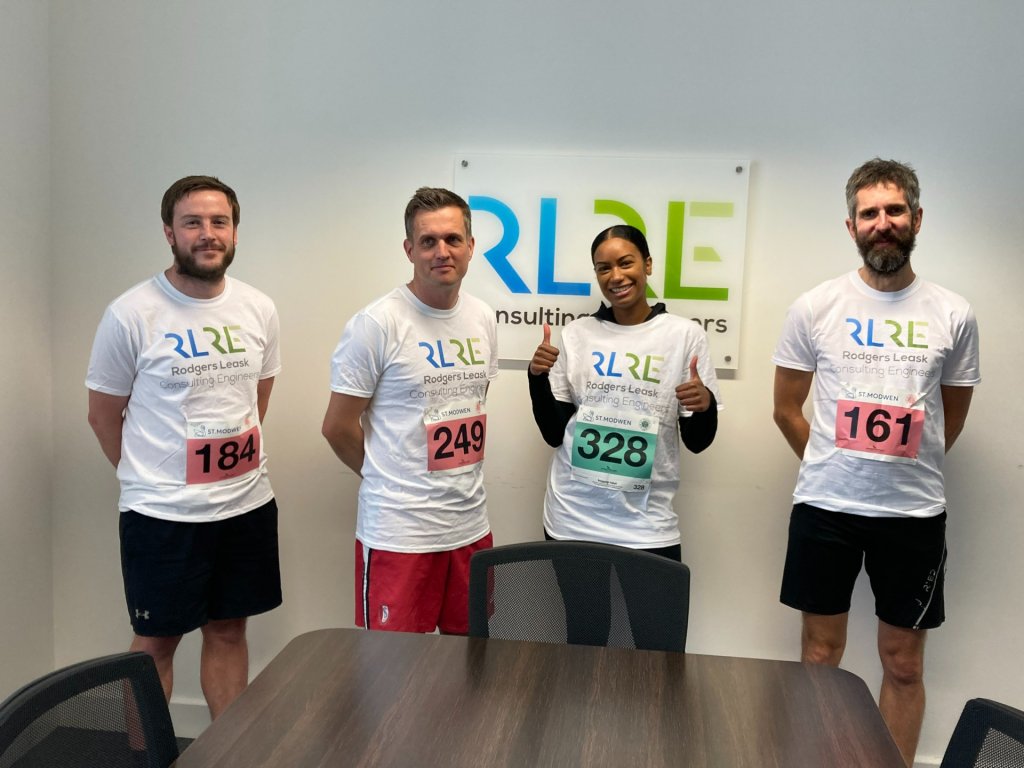 Dubbed the 'Midlands Toughest', the course took in the streets of Longbridge and Cofton Park.
Sporting the Rodgers Leask colours, our team laced their running shoes and set off on the run around what is familiar territory for them in such close proximity to our Longbridge office.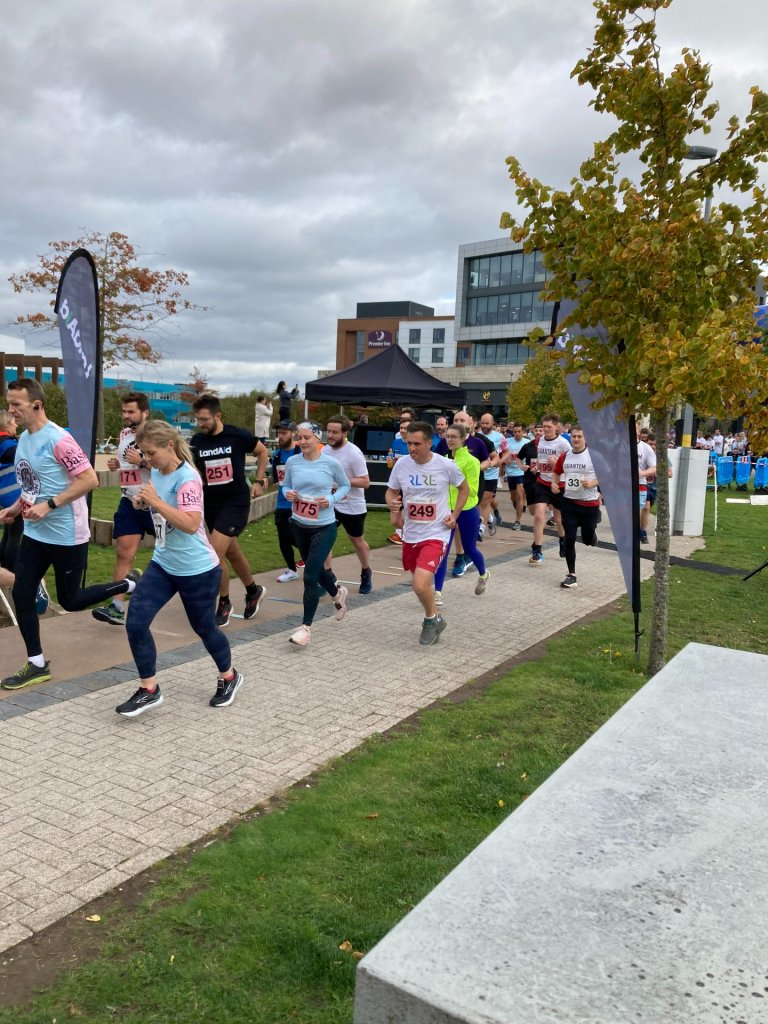 We're pleased to report that all of our team members made it across the finish line and we're very proud of them for supporting this fantastic cause.
Our Joana Ramos had this to say about the event:
'Although the route seemed hard at the start, there were plenty of people around the course providing encouragement and helping to point the runners in the right direction. It was great to get to the finish line – having people there congratulating the runners was a nice way to finish the race.
I wasn't massively confident going into the run, but the volunteers and spectators cheering everyone on really helped. It is definitely a case of "keep up, don't give up!" – thinking about the money we would raise for such a great cause really helped with the motivation too!
Overall, it was a great experience, for a great cause – everyone deserves a place to live and I am happy to have taken part in the run. Even if it only makes a small difference in someone's life, it makes it worthwhile'.