Rodgers Leask provides structural advice to NTU Architecture students
07.04.22
Always keen to engage with and strengthen our ties with local universities, our Matt Koren has been working with final year Architecture Students at Nottingham Trent University to provide Structural Engineering advice and guidance in support of their design projects.
During the initial visit to NTU, Matt presented a lecture to the students about the role of the Structural Engineer and how they interface with Architects.
Since then, he has taken part in workshops where students have discussed their final year projects in the technology module and explored structural forms and arrangements, materials and project specific challenges.
Mola model kits were used to analyse the design project proposals and consider the structural engineering elements.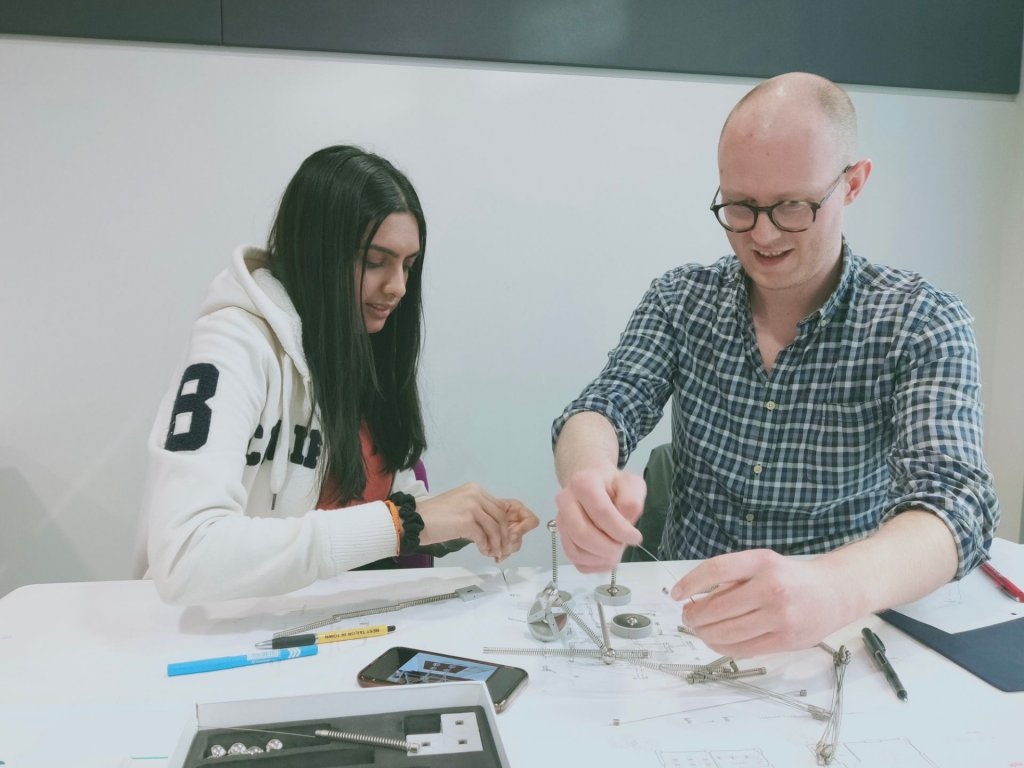 Final year student Hanna commented 'It was a privilege to have my current design studio project reviewed by Structural Engineer Matt Koren from Rodgers Leask. We used the mola model kits to analyse my project and Matt gave me advice on the structural design of it'.
Matt is due to attend NTU for further workshops in April and is keen to see how the design projects are progressing.